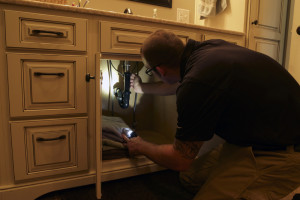 Bair Inspections recommends that you receive a Home Maintenance Inspection every two years. A Home Maintenance Inspection can help identify problems and damage in your home before they become an expensive or irreversible problem.
Much like our complete home inspection, a Home Maintenance Inspection is a visual examination of your home's systems, mechanicals and structure. Everything from the roof to the basement or crawlspace is inspected to ensure it is in proper working order.
Keep in mind that a Home Maintenance Inspection does not prevent further damage to your property, but it can help you to identify and correct existing damage that you may not know about. This is not an appraisal inspection and cannot help you to determine the value of your property (but it can help you maintain its value). This is not a code inspection and does not provide you with a pass or fail score. You simply cannot fail.
A Home Maintenance Inspection is not a guarantee, warranty or prediction of future performance or problems, but it can identify existing areas which require your attention. Any identified defects or damage, as well as recommendations, will be compiled in a detailed, easy to understand inspection report, paired with high quality digital photos and delivered within 24 hours.